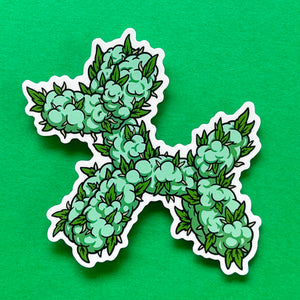 This sticker celebrates the laid-back charm of a four-legged friend with a touch of herbal bliss. Let Puff Pup accompany you on your elevated adventures and embrace the high life with a wag and a smile.
Material: Die-cut vinyl sticker, waterproof and weatherproof.

Sticker Size: 3" x 3"
Shipping: There will be a standard shipping fee applied.