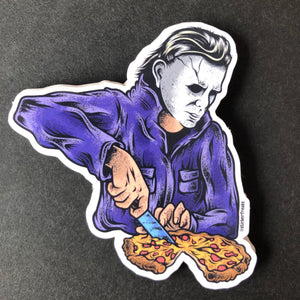 Some say Michael had a bit of an attitude problem.. We're not so sure! A man after our own hearts, dialing in the good stuff any night of the week.
Material: Die-cut vinyl sticker, waterproof and weatherproof.
Sticker Size:  3" x 3"
Shipping: There will be a standard shipping fee applied.