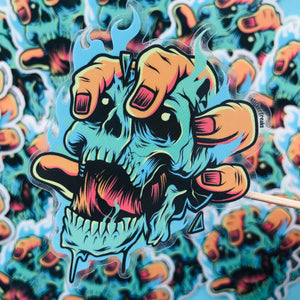 'Skulls are so last year!'.. said no-one ever! This is flaming hot and ready to ship - also available as part of our nearly almost famous 'Skull Pack'. Get your hands on it while stocks last!
Material: High-quality transparent sticker, waterproof and weatherproof.
Sticker Size: 2.4" x 3"
Shipping: There will be a standard shipping fee applied.
Artist: Christian Sweet