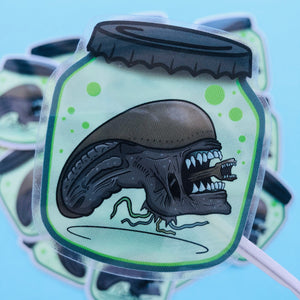 Finally caught and slaughtered - if we told you where we found it we would have to exterminate you, and then there's little chance of you buying our stickers. Counter-productive.. Just be certain this is one of a kind!

Material: High-quality transparent sticker, waterproof and weatherproof.
Sticker Size: 2" x 2.3"
Shipping: There will be a standard shipping fee applied.
Artist: Jordan Benson